The Cannondale Hooligan bicyle is sort of a hybrid between a city bike and a BMX. It also has elements of a road bike in terms of sleek tires, light frame and build quality. It can adapt to various body sizes. Ranging from 4'5" to 6'. This allows the same bike frame to be used by so many different sizes by mere adjustment of the seat. It doesn't fold but still small enough to be stored in a city apartment.
How I met the hooligan
On a nice summer night in the haydays or city bike rentals, I rented a bicycle and rode around the Washington, DC down town area. It was such a beautiful and memorable ride for me and I wanted to repeat it again. The only issue I had was that the rented bike was a little too large and was harder maneuver around tourists. So I went in search of a good bike that was not too big but was still comfortable to ride. I went around searching various bicycle websites and then I came across the Hooligan by Cannondale.
I immediately fell in love with the bike and was determined to get it. It was a really hard bicyle to acquire and I had to call around trying to find a dealer that had one in stock. I finally was able to get one shipped to me from a dealer in Chicago. Total price was around $1400. I built the bike and quickly got it on the road. I had to adjust the seat to the highest level. Seating on it felt like a road bike. As you can see how high the seat is.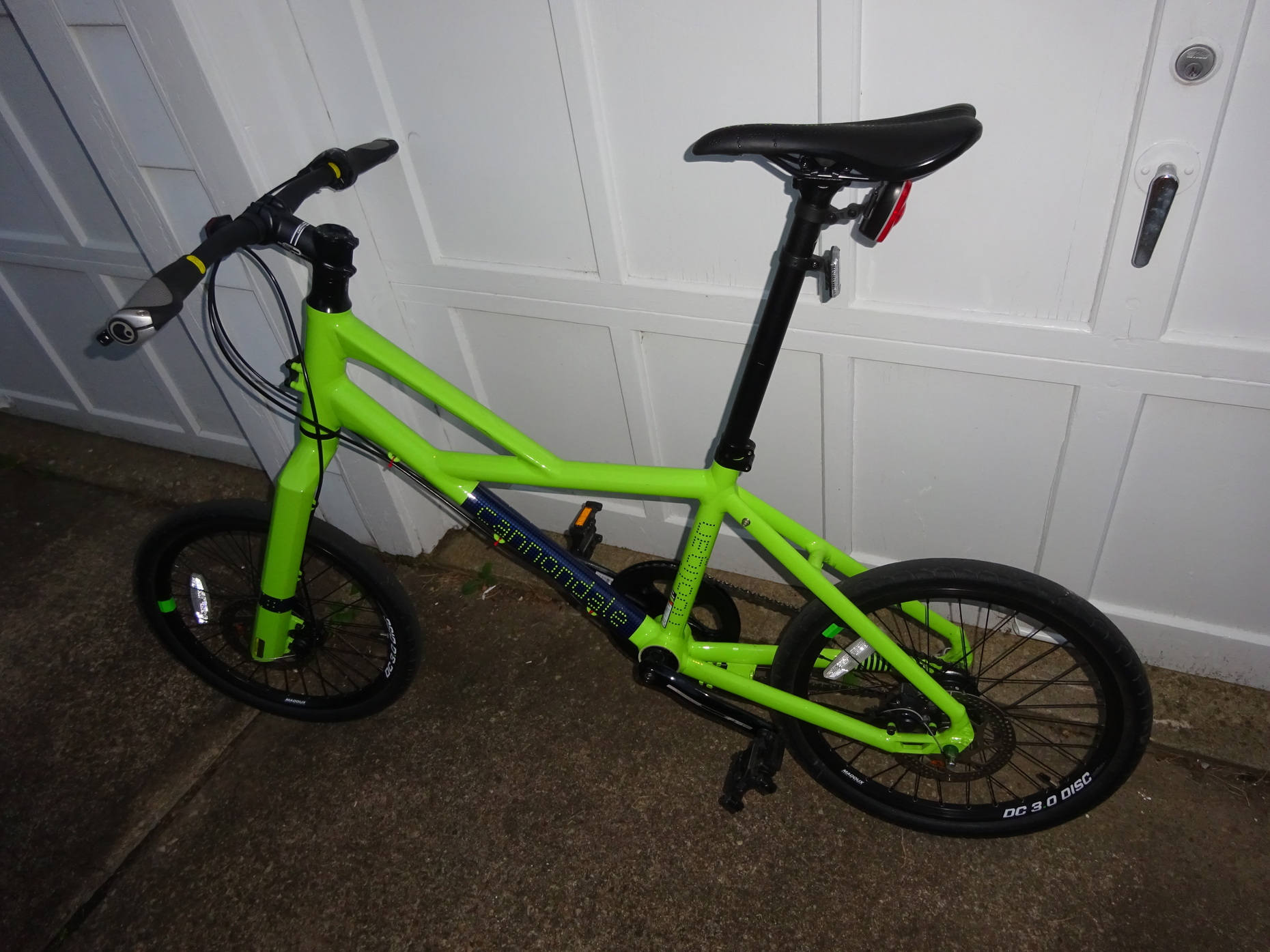 It was such a cool bike and fun to ride. Great Cannondale brand color too. The all aluminium frame is light and the lefty front wheel helps with weight reduction too. The bike comes with disc brakes too and an internal 3 speed Nexus gear system allowing the bike to climb hills easier, or go faster on the straights. Everyone that sees the bike gives compliments. It's actually cooler in person that in the pictures.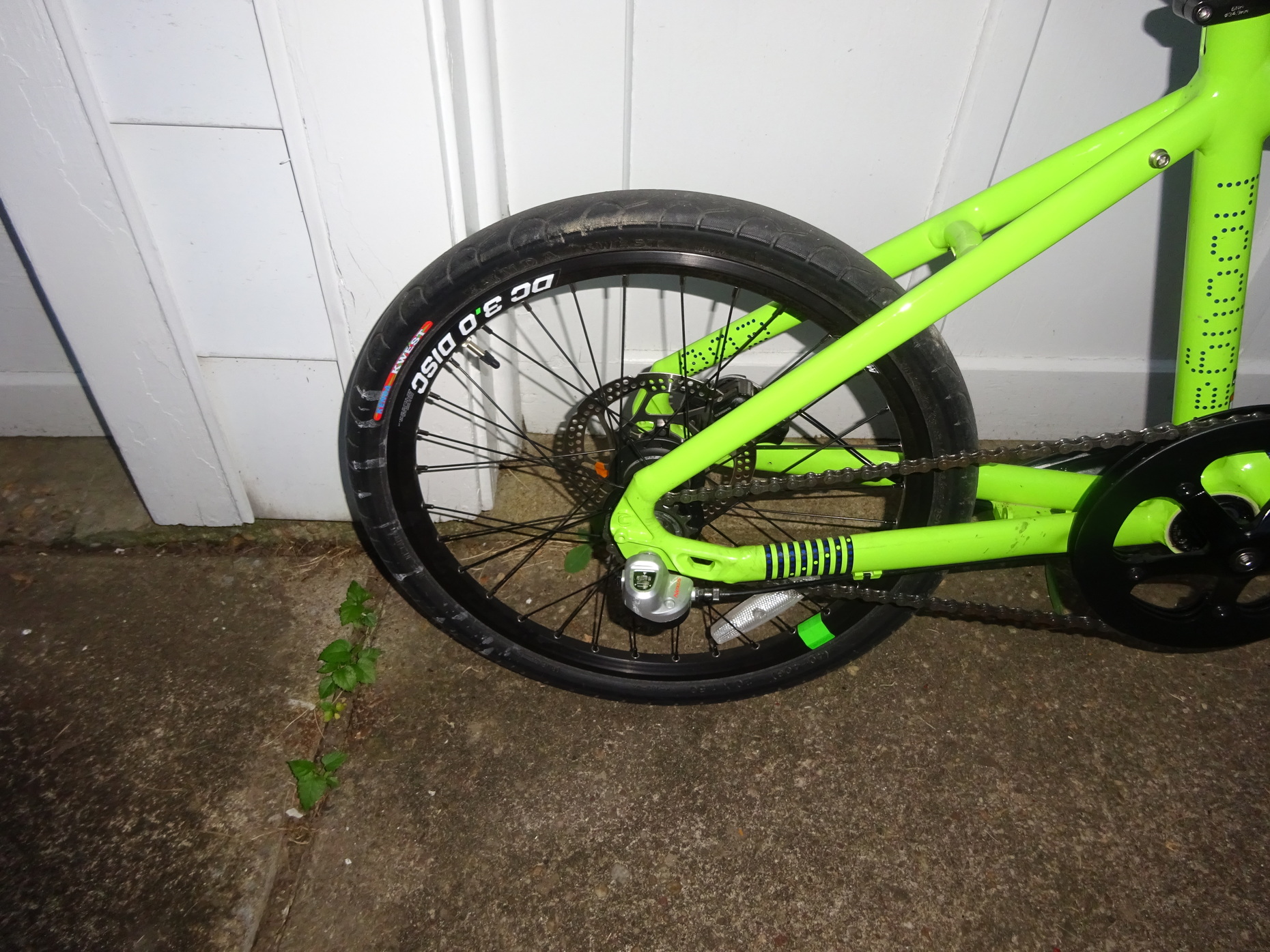 I had the bike for about 5 years but eventually sold it to an individual in Europe. Shipping a bicycle internationally wasn't fun but I was able to pay less than $170 for that via BikeFlights. I got the best value from them after comparing several vendor options. it was sad to see the bike go but also was happy that the new owner loves it as much as I did. Such a rare and delightful bicycle, the Cannondale Hooligan!